FLAAR Reports staff includes different people from varying backgrounds. We believe this mix is one factor that makes our institute effective as we monitor the development of digital imaging technology worldwide.
FLAAR Reports are the product of a team of experienced Graphic Designers and Technical Writers. The entire FLAAR staff is all bi-lingual: all in Spanish, plus naturally English, German, Italian.
FLAAR Reports team is the appointed media partner for APPPEXPO since 2013 (the largest inkjet printer and signage expo in the world).
We also have a FLAAR Reports web design team in Guatemala, City. They are in charge of updating and reviewing the more than one thousand pages of our diverse sites with new information and photos obtained from the site visit cases, lectures, trade shows, etc.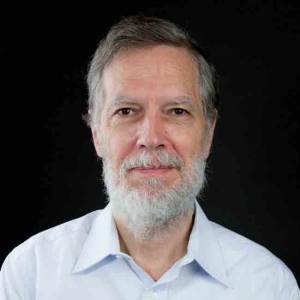 Dr Nicholas Hellmuth
Co-Founder
He has an undergraduate degree, Harvard; Master's degree Brown University; then three different post-graduate research positions at Yale University.
PhD is from the University of Graz (Karl-Franzens Universitaet). Previously he was a research professor in digital photography at Rollins College (Florida) and then at Brevard Community College (Florida).
He was Visiting Research Professor (digital imaging and digital printing) simultaneously at BGSU (in Ohio) and Universidad Francisco Marroquin (Guatemala) circa 2000-2005. He now works full time on flora and fauna of Mayan areas of Mesoamerica and also works with the FLAAR Reports team on wide-format inkjet digital printing trends, T-shirt printers, and inkjet printing workflow equipment.
---
Administrative & Coordinator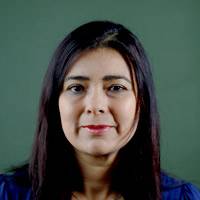 FLOR SETINA
Administrative Manager
With over 16 years of working with us, she is responsible for all the administrative operations here in FLAAR Mesoamerica. Her work is essential to different areas of the organization: supervising daily support operations of our company, planning the most efficient administrative procedures, monitoring costs and expenses to assist in budget preparation.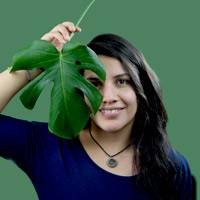 VIVIAN DÍAZ
General Coordinator
Vivi is an environmental engineer, who is actually doing project management for FLAAR's divisions: Flora & Fauna and MayanToons. She is also the chief storyboard director of the department of cartoon illustrators. She loves to share her knowledge of nature and also to raise awareness through her drawings about how to take care, preserve and appreciate nature as she does.s.
FLORA, FAUNA & BIODIVERSE ECOSYSTEM PHOTOGRAPHY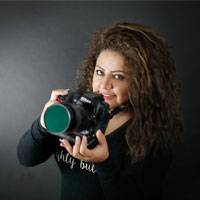 ALEJANDRA GUTIERREZ
Photographer
Graphic designer and photographer of FLAAR Mesoamerica, she joins expeditions to remote rain forest areas alongside with Dr. Nicholas Hellmuth to incredible places to accomplish high resolution photographs of native flora and fauna. Based on her experience, she also helps with publicity and marketing.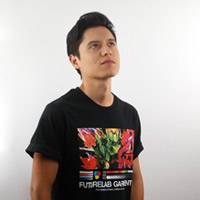 DAVID ARRIVILLAGA
Photographer & Graphic
Professional photographer and experienced graphic designer, David is passionate about capturing images of nature and participants in field trips with Dr Nicholas Hellmuth. FLAAR provides total selection of newest technology digital cameras, portable lighting, and accessories that you can see in David's incredible pictures and video of flora, fauna and biodiverse ecosystems. He also has experience processing the high resolution RAW files for FLAAR reports and social media.
FLORA, FAUNA & ECOLOGY RESEARCH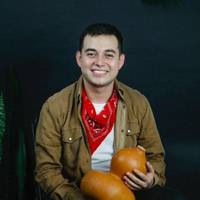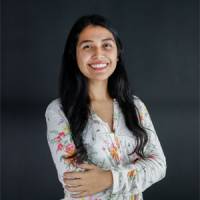 VICTOR MENDOZA
Flora & Fauna Researcher
Environmental Engineer student, aquatic ecosystem enthusiast and lover of Guatemalan native biological diversity. He is in charge of the photographic database of FLAAR Mesoamerica. Not only does it organize it, but it also identifies the flora and fauna of the photographs we have. Because of his knowledge, he also serves as a research assistant.
VIVIAN HURTADO
Flora & Fauna Researcher
Environmental engineer student, artist and nature lover. Vivian Hurtado is part of the research team of flora and fauna, she collects information along with bibliographies of many to create documents with scientific and educational information which are posted on our pages. She hopes to promote research and educational content in Guatemala about native flora and fauna and its conservation for students, professors, children and everyone that could be interested.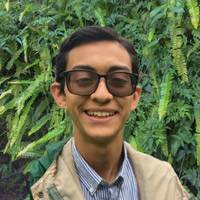 SERGIO D'ANGELO JEREZ
Flora & Fauna Researcher
Sergio is an undergraduate student in agronomy, and his current interests are focused on how to do agriculture with practices that promote both ecological conservation and economic development. At the moment, his work at FLAAR includes doing plant identification and bibliographical research. In these days he might tell you that he is the happiest when he is on expedition or when he shares his knowledge about nature.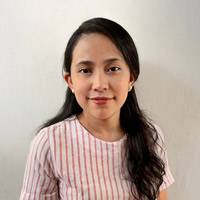 MARÍA JOSÉ RABANALES
Editor & Translator
Majo is an Environmental Engineer who supports FLAAR´s Yaxha Project by editing and translating (Spanish/English) texts for the flora and fauna series. She also carries out final reviews of Yaxha´s PDF photo essays.
DIANA SANDOVAL
Flora & Fauna Researcher
Agricultural engineer, plant lover and botanical enthusiast. As part of the flora and fauna research team, her work is based on the collection of scientific information that shapes the reports that are posted on our pages. As an agricultural engineer my field of study is based on plants, their environment and the different tools that humans have used throughout our history to get the best out of them. The work carried out in FLAAR is focused on ethnobotany, the conservation of native species and their use, so she hopes that our work can reach a large number of people and can create awareness of the importance that plants have in the development of the communities.
ABIGAIL CABNAL
Flora & Fauna Researcher
Gaby has worked with FLAAR Mesoamerica more than 8 years. This experience allows her to provide assistance in many aspects of flora, fauna, ecology research, both on-line and out in remote areas. Her Q'eqchi' Mayan language is also helpful for research in areas of Guatemala where this is the local language spoken.
Haniel Lopez
Haniel is an experienced drone pilot and aerial photographer. He has been flying the registered licensed drones provided by FLAAR for recording remote areas never before visited (and thus never before photographed, especially not with a drone). We do not use GoPro or any drones for hikers and bikers on holiday. Currently he pilots a DJI Mavic 2 Pro and will have the DJI Mavic 3 Pro as soon as it is available. Our long-range goal is to have a 100 megapixel camera + DJI M600 level of drone when this can be provided to our team. All FLAAR drone photos are to assist botanists, ethnobotanists, zoologists, ecologists, geologists, and archaeologists to see remote areas that they would potentially like to do their own field work in the future.
BOOK DESIGNERS FOR FLORA & FAUNA RESEARCH PUBLICATIONS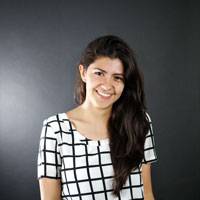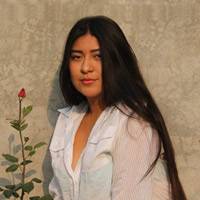 ANDREA DE LA PAZ
Graphic Designer
Andrea is a graphic designer and creative director of the photo essays of Yaxha project for Yaxha-Nakum-Naranjo National Park, Petén and Livigston, Guatemala. She is in charge of design the PDFs in a way to make the reader feel identified with the Essay. What she likes the most is to be able to harmonize each PDF with photographs captured in each field trip and make sure there is a graphic unit and breathing spaces in the PDF.
HEIDY GALINDO
Graphic Designer
Heidy is a graphic designer from the Flora and Fauna Department. She is in charge of photo editing, and PDF design.
ALEJANDRA VALENZUELA
Graphic Designer
Alejandra is a graphic designer from the Flora and Fauna Department. She is in charge of designing and creating PDFs of different projects for FLAAR.
JAQUELINE GONZÁLEZ
Industrial Designer
Jaqueline is a designer from the flora and fauna department. She is in charge of photo editing and pdf design of the different FLAAR projects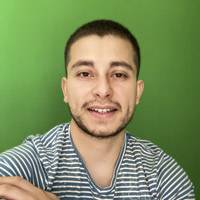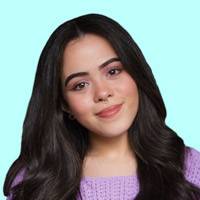 ALEXANDER GUDIEL
Graphic Designer & Photographer
Alexander is a graphic designer from the flora and fauna department who joined our team in December 2020. He is in charge of design and creating pdfs of different projects of FLAAR, editing photos and visual content. He loves to create attractive and functional visual content. He is a nature lover.
CRISTINA RIOS
Graphic Designer
Cristina is a graphic designer from the Flora and Fauna department in charge of selecting and editing photographs, as well as designing PDFs for various FLAAR projects.
MayanToons Department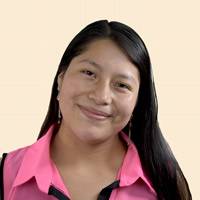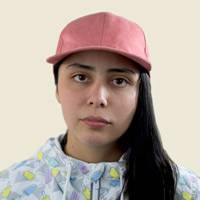 JOSEFINA SEQUEN
Illustrator
Josefina is a digital illustrator who enjoys drawing both realistic (scientific style) and also cartoon style animals like crocodiles and felines. She also assists with photography inside FLAAR and during field trips. She is a senior student on-line on weekends and works in the office during the week.
VALERIA AVILÉS
Illustrator & Graphic Designer
An artist and illustrator, who stands out for the ease with which she works realism in analogous techniques. Her skills in illustration for educational MayanToons books and animated videos for Mayan children in remote areas, provides helpful material to help children learn about pollinators, how to protect fragile eco-systems, etc.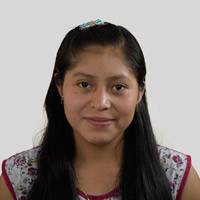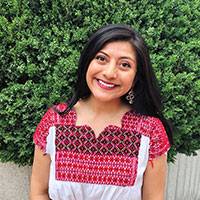 ROSA SEQUEN
Illustrator
Rosa is an intern learning about digital illustration and children books. Her strenght when it comes to drawings are butterflies and other Mesoamerican amphibious. She loves the idea that her drawings could reach children in order to teach them about animal welfare and conservation.
LAURA MORALES
Engineer in Digital Content
Laura Morales has an Engineering degree in Digital Contents, from Dongseo University, Korea. She is now Director of our long-range animation project. Laura is preparing our first-stage 3D animated videos to introduce native plants and animals from Mesoamerica to our followers. It is rare that family-friendly animations are based on field trips to the rain forests where the flora and fauna can be studied.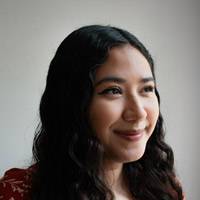 PAULA GARCÍA
Animator
Graphic designer and animator of the MayonToons team, she contributes to bring motion, actions and dynamism to the educational videos, giving life through movement to the species that these videos showcase.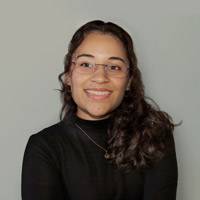 NIZA FRANCO
Animator
Niza is a graphic designer focused on branding, illustration and 2D animation. In the MayanToons division, she's in charge of animating the characters and episodes about the species of flora and fauna found in Guatemala and Mesoamerica. She loves to evoke emotions, raise awareness and educate others through fun storytelling.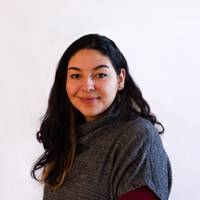 ISABEL TREJO
Illustrator
Isabel has a graphic design degree and she is an analog and digital illustrator. She enjoys nature, gets inspired by it, and loves to represent it through her art.
WEBMASTER, WEB DESIGN & CODING TEAM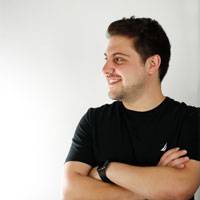 JUAN CARLOS HERNÁNDEZ
Web Designer
He is a graphic design student with knowledge of website design and programming, he assists the webmaster with the maintenance and administrations of the FLAAR website network: adding texts and photos, managing content, etc.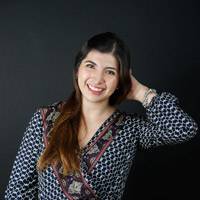 MARÍA JOSÉ GARCÍA
Web Designer
María José is an industrial designer with experience in web design and community management. She is currently in charge of uploading content to all FLAAR Mesoamerica websites and keep them updated.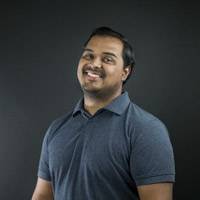 PAULO NUÑÉZ
Webmaster
Paulo Nuñéz is in charge of webmaster responsibilities for the entire FLAAR network of websites. He does updating and reviewing the more than one thousand pages of our diverse sites with new information and photos obtained from the site visit cases, lectures, trade shows, etc. He also assists the various teams about high-tech photography and lots of helpful tips about advanced digital technology. Paulo has directed digital panorama photography on the cooperative project between FLAAR Mesoamerica and the two managing entities (IDAEH, CONAP) of Parque Nacional Yaxha Nakum Naranjo (Peten, Guatemala).
SOCIAL MEDIA MANAGER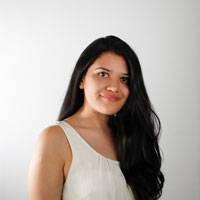 ROXANA LEAL
Community Manager
Roxana is a communication sciences student who is in charge of all FLAAR Mesoamerica's social networks and interacts with people by replying post comments and emails, at the same time she creates alliances with other companies. Roxana loves to learn new things and investigate, her dream is to become a journalist.
WIDE-FORMAT INKJET PRINTERS, INK, PRINTABLE MATERIALS, CUTTERS, SOFTWARE RESEARCH DEPARTMENT
---
Pablo M. LEE
CO-EDITOR-IN-CHIEF
Inkjet ink, media & substrates, CNC routers and software specialist
He is a graphic designer who has experience in his prior job operating with printers and finishing equipment and many years of experience in inks, media, CNC routers and software in lots of expos around the world. He lived in Bejing during the six weeks FLAAR Reports had a project there to assist a Chinese company with graphic design for international marketing. He is in charge of writing the reviews, evaluations and news on Inkjet ink, media & substrates, CNC routers and software.
María Renée Ayau
CO-EDITOR-IN-CHIEF
Textile printer, inks and fabrics specialist
She is a graphic designer who has experience for many years at textile aspects of signage and textile expos in many parts of the world. She has also been an instructor at local universities in Guatemala. She speaks Italian in addition to English and Spanish, and lived in Bejing during the six weeks FLAAR Reports had a project there to assist a Chinese company with graphic design for international marketing. She is in charge of writing the reviews, evaluations and news on textile printer, inks, fabrics and printable textile media.
José Melgar
TECHNICAL WRITER & GRAPHIC DESIGNER
UV-Curing printers
and inks specialist
He is a graphic designer and writes reviews, evaluations and news on UV-curing printers and inks; that has been specializing for several years in UV-curing printers by traveling to expos worldwide. He also has experience in marketing strategies and social media development.